hybrids have arrived
Begin saving on fuel in a hybrid rental car!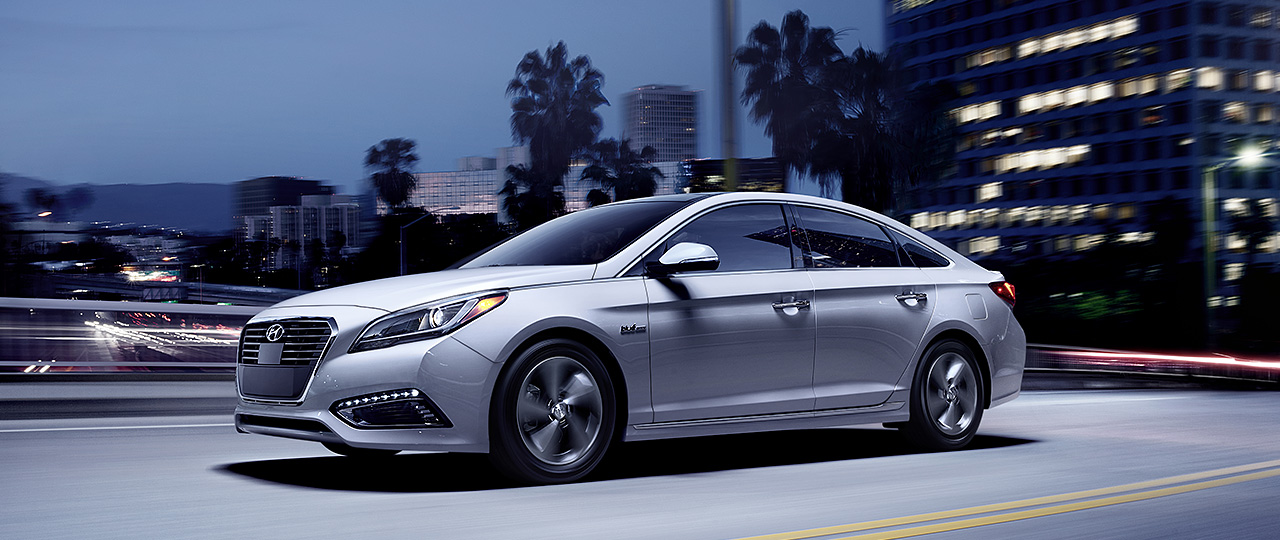 In our continuing effort to give the best rental options for our customers, we have added Hyundai's Hybrid Sonatas to our fleet.  With limited availability, this new class of rental will help you save fuel for those longer trips – and even if you're just travelling around town.
With an EPA estimated 39 mpg city and 42 mpg highway, get even more for your dollar at the pump.
The Hybrid class vehicles also offer a step up in style with standard Push-to-Start and proximity keys, dual-zone automatic climate control with Eco option, standard 5″ touchscreen stereo with Bluetooth, Android Auto, Apple CarPlay, HD Radio, and a Back-up Camera.  Make your rental experience even better in a Hybrid!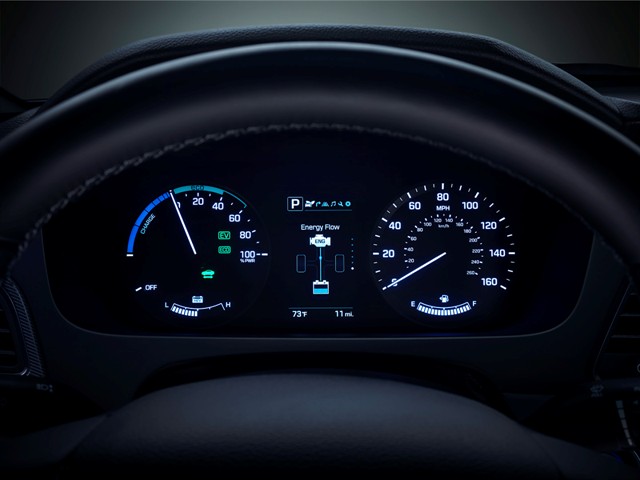 Driving a hybrid is not that different from a standard gas-powered vehicle.  Key differences include the engine turning off, and coming on when needed often throughout your drive.  At first, this is a little strange to experience, but it won't take long to get used to it.
The instrument cluster also helps you learn to drive more economically with clearly color-coded indicators that help you keep your starts as green as possible – literally!
The hybrid Sonatas also include different 'Drive Modes' with an active button.  This allows you to choose from 'Eco', which is standard, 'Sport' mode to get more power when you need it, such as entering a highway, or passing a slower vehicle, and off.  Gain control over your drive and still get the best fuel economy in a rental fleet!
Want to learn more about the Hyundai Hybrids?  Check out Hyundai's website for more information on the latest models.  Our 2016 models may differ in features or options.
Ready to ride?  Reserve yours today!